{beginAccordion H2}
A Safety Reminder: 5 Ways to Protect Yourself Online
If you are using the same username and passwords for multiple apps and websites, you may be at risk online. Hackers understand that most people are creatures of habit, so they prey on those who use the same login credentials for various sites.
What can you do protect your online banking?
#1: Choose a unique username and password for your Alliance Bank accounts.
If you're using the same username and password to access your online banking that you use for other apps or websites, consider changing your login credentials now.
To do this, log into your Alliance Bank online or mobile banking account and select Settings. Then, select Security Preferences. From here, you'll be able to change your password and username (or login ID).
#2: Make sure your username is NOT easy to guess.
People who use more complex usernames have added online security. Avoid using your email address or first and last name as your login ID. Come up with something that's easy for you to remember, but that only you would know.
#3: Change your passwords frequently.
Even if you have complicated passwords that would be hard to guess, it's best to change them frequently. This may seem inconvenient but remember what's at stake. It's your personal and financial information you're protecting.
#4: Consider using a password manager app.
In today's world, you need a password for everything. How could anyone possibly remember them all?!?
This is where a password manager can come in handy. A password manager is an app you can download on your mobile device. It acts like a vault, allowing you to store all of your login credentials for other apps and websites. The beauty of it is that you only have to remember one username and password in order to access all of the others. If you decide to use a password manager, make sure you choose a username and password that's unique and won't be easy for someone else to guess.
#5: NEVER give your secure access code to anyone.
Alliance Bank will NEVER contact you asking for your secure access code, account number, credit or debit card number, Personal Identification Number (PIN), or online banking username or password.
If someone emails, calls, or sends you a text message asking for this information, hang up and contact us immediately at 1-877-903-2265.
Your safety is our priority!
Holiday Shopping: 7 Tips to Help You Stay on Budget
The holiday season is upon us and spending is on the rise, but there's no need to break the bank this year. With the right game plan and some intentionality, you can avoid overspending while holiday shopping.
Here are 7 tips to help you stay on budget:
#1: Make a list.
Make a list of every person you plan to buy for and write the dollar amount you plan to spend on each person next to their name.
* You'll want to make sure the sum of what you plan to spend on everyone is within your budget. If it's not, make the necessary adjustments until it is.
#2: Don't procrastinate.
When it comes to holiday shopping, the time to start is NOW. Waiting until the last-minute can lead to more spending and more stress.
#3: Shop around.
If you find the perfect gift for someone on your list, but it's over the amount you planned to spend on them, check other stores for a better price. With technology today, this may be as simple as using your phone to do a price check at various websites.
#4: Spend wisely.
Setting a budget and having a game plan (aka your list) is great… if you stick to it. Spend wisely and keep yourself accountable by reviewing your bank statements and using online banking to monitor your accounts.
#5: Give the gift of your time.
Not every gift has to cost money. Consider giving the gift of your time. Create coupons to give friends and family members. Below are a few simple ideas. Get creative; these can be so much fun!
A night of babysitting
A homecooked meal
A day of cleaning
#6: Remember to factor in shipping.
FREE shipping is always best, but sometimes it isn't an option. Remember to factor the cost of shipping into your budget. Having to rush shipping can get expensive, which is another reason to avoid procrastinating.
#7: Give the gift that always fits.
Mastercard® gift cards are always the perfect fit. Visit any of our Alliance Bank lobby locations to choose a gift card in any amount from $10–$1,000.*
One final thought:
Time with your loved ones, as well as your financial and emotional health, is more important than any gift. The perfect present is being present.
Online Shopping Safety Tips
With so many sales and promotions from retailers, it's easy to get caught up in the excitement of Black Friday and Cyber Monday shopping. Please be extra cautious and follow these simple tips when looking for the latest bargains online.
Shop with retailers you know and trust.
Any website can be attacked by hackers, but limiting your shopping to established and trusted retailers reduces your risk of exposure. Visit their websites directly rather than clicking on offers in ads, emails, or text messages. That will keep you safe from fraudsters who create realistic-looking fake websites designed to look just like the sites of trusted retailers.
Only use trusted Wi-Fi connections.
Public Wi-Fi requires no authentication to establish a network connection, allowing fraudsters direct access to any unsecured devices on the same open network. This enables hackers to steal valuable information such as login passwords, credit card info, and other personal and financial details.
Update your devices so they have the latest security features.
Make sure that all your security software is up-to-date. This will prevent cybercriminals from gaining access to your computer through vulnerabilities in older and outdated systems. The installation of anti-virus software will also help detect threats on your computer and block unauthorized users from gaining access.
Beware of phishing emails.
Phishing is one of the most popular ways for criminals to steal your personal information, and there is always a massive increase in these types of scams on Black Friday and Cyber Monday. Be wary of any emails offering cash prizes or last-minute deals. These emails are designed to trick shoppers into clicking on a link that may appear to come from a well-known retailer. Trust your gut if you think there's something not right about the email and delete it immediately.
Always use strong passwords.
Did you create an account, instead of checking out as a guest, to make it easier to shop with a favorite retailer? Be sure to protect it with a strong password so a hacker can't get into your account, steal your information, or make a purchase with your card. Keep in mind, it's also a good idea to decline to save your card information on a retailer's site to keep yourself even safer. A password manager can generate secure passwords, store them, and autofill them when you want to shop.
Keep a close eye on banking and credit card activity.
Criminals know that during Black Friday and Cyber Monday there will be lots of online activity, so they hope that any unusual debits from your account will go unnoticed. Glance over your transactions, make sure the amounts are correct and look for fraud. If you spot an unauthorized transaction, call your bank or card issuer immediately.
Always remember...
Alliance Bank will NEVER contact you asking for your secure access code, account number, credit or debit card number, Personal Identification Number (PIN), or online banking username or password. If someone emails, calls, or sends you a text message asking for this information, hang up and contact us immediately at 1-877-903-2265.
Your safety is our priority!
Jeff Byrnes to assume role of Market President
Sulphur Springs, Texas- 4/2/21. This announcement made on behalf of the Board of Directors and Tom Sellers, Chairman of the Board and Chief Executive Officer of Alliance Bank. Jeff Byrnes has been promoted to Market President for Mt. Vernon/Franklin County.
"Jeff Byrnes has been helping customers with lending over the past year in Mt. Vernon and brings a total of 8 years of financial industry experience with him to the position of Market President. Byrnes' wide-array of experience as a real estate processor, credit analyst, loan originator and commercial/residential loan officer make him a perfect choice to lead in the Franklin County market going forward," stated Tom Sellers, Chairman/CEO-Alliance Bank.
"When Frankie Cooper approached us with thoughts of retirement, we made her a deal, only if she would stay on and continue working with the great folks in Franklin County for a while longer would we consider it! joked Sellers. Even though she is scaling back, she will continue to be a huge asset to Alliance Bank, especially in Mt. Vernon and the surrounding communities. We are looking forward to Frankie's continued guidance and expertise and are excited that she will continue helping folks out, specifically with Loans. Mt. Vernon is a critical market for Alliance Bank, and we need professionals like Jeff and Frankie to help us drive growth and continue the tradition of providing exceptional customer service to the Mt. Vernon community. We are beyond excited that Frankie will be there to help Jeff through the transition to Market President," concluded Tom Sellers, Chairman/CEO-Alliance Bank.
Byrnes was born and raised in the Franklin County area. Prior to Mt. Vernon/Franklin County, he worked in both the Rockwall and Sulphur Springs markets. He and his wife have a 10-year-old daughter and are active members of the Pine Street Baptist Church. Jeff enjoys hunting, fishing, and many outdoor activities.
5 Ways to Spring Clean Your Finances
Spring is officially here, which makes this the perfect time to spring clean your finances. Not sure where to start? We've got you covered! Below is a list of 5 things you may want to consider.
#1: Update your household budget.
Let's face it; budgeting allows you to control your finances, instead of your finances controlling you. Whether you're updating your budget or creating one for the first time, we've created a free resource that may help. You can download the excel spreadsheet linked below, and edit it to fit your needs, or you can simply print it out and put pen to paper.
https://www.alliancebank.com/custom/alliancebank2/documents/Alliiance-Bank-New-Budget-with-formulas.xlsx
#2: Run your credit report.
The information found on your credit report is used to create your credit score. This can impact a variety of things: mortgage rates, credit card approvals, rental requests, or even employment opportunities. Reviewing your credit report will allow you to see your credit history and may help you catch identity theft or any incorrect information that's been reported. Federal law allows you to obtain a free credit report every 12 months. Visit annualcreditreport.com to learn more.
#3: Declutter your paperwork.
This is the perfect time to shred any paperwork you no longer need and to go paperless where possible. If you're still receiving paper bank statements, consider signing up for eStatements. Not only will this simplify recordkeeping, but it will eliminate storage hassles. To get started, log into the Alliance Bank app and select "Statements & Notices" from the "Menu" bar. From here, you'll be able to customize exactly how you want to receive your electronic bank statements.
#4: Automate your savings.
If you want to save more money, make it automatic by setting up a recurring transfer with our Alliance Bank app. Here's how:

- Log into the Alliance Bank app and click the "TRANSFERS" icon near the top.
- Enter the required account and amount information and check the box next to "Make this a recurring transaction".
- Select the frequency of how often you'd like the transfer to repeat itself.
- Select a start and end date. (You can even set transfers up to repeat forever.)
- Once you have everything the way you want it, click "Transfer Funds".

*All recurring transactions can be viewed in the Activity Center. Head there if you ever need to change things.
#5: Organize your bills with our online banking bill pay feature, so you never miss a payment.
Paying your bills on time is one way to improve your credit score. The Bill Pay feature in our online banking and mobile app will help you make sure you never miss a payment. Not only will this help you eliminate paper clutter, but it's more secure than paper billing. Learn more at alliancebank.com/services-tools/account-eservices/digital-banking.html.
Member FDIC – Equal Housing Lender
Alliance Bank Expands Rockwall, Texas Market with Lindsey Cummins
Sulphur Springs, Texas- 2/5/21-Alliance Bank. This announcement made by Tom Sellers, Chairman of the Board/CEO of Alliance Bank.
"Lindsey Cummins brings over 18 years of financial industry experience to Alliance Bank. She has dedicated her professional career to banking in the Rockwall County Market. Lindsey has experience with all aspects of lending, business development and credit analysis, making her a tremendous asset with immediate impact potential for Alliance Bank," stated Tom Sellers, Chairman of the Board and CEO-Alliance Bank.
"Lindsey not only brings the practical experience that we look for at Alliance Bank but also the desire to put the customer first. Alliance Bank is a growing community bank, and we need professionals like Lindsey to help us continue that growth," commented Corky Randolph, Rockwall Market President.
Lindsey was born and raised in Garland, Texas. She graduated from Texas Tech University in 2001 with a degree in Finance. She has called Rockwall home for 18 years with her husband of 13 years and their 2 children. Lindsey loves helping her customers and enjoys free time with her family.
Alliance Bank Announces Shurtleff Promotion
Monday, January 25, Chairman of the Board and Chief Executive Officer, Tom Sellers was pleased to announce that the Board of Directors for Alliance Bank has approved the promotion of Keith Shurtleff to Market President for the Hopkins County market.
"We are very pleased to announce the promotion of Keith Shurtleff to Branch/Market President for the Hopkins County market. He has an active role in the Hopkins County community, delivering countless hours volunteering for many worthy causes. Keith approaches everything he does with sincerity and professionalism that makes everyone at Alliance Bank very proud. We are confident that he will deliver outstanding leadership and customer service to the customers of Alliance Bank for Sulphur Springs and its surrounding communities. Alliance Bank's organizational structure has changed over the years with the appointment of Market/Branch Presidents and it was time to name a Market President for Hopkins County, I cannot think of a better person to lead our "Home" market in its continued growth than Keith. In addition to his new role, Keith will remain a key asset in our commercial lending endeavors," stated Tom Sellers, Chairman of the Board and CEO—Alliance Bank.
Keith is an active member of Kiwanis and serves on the Hopkins County Child Welfare Board. He is a member of Southside Church of Christ and is a 31-year resident of Hopkins County. He has three grown children and four grandchildren, all living in Hopkins County. In his free time, he enjoys fishing, hunting, biking, and time with grandkids.
Alliance Bank To Make Substantial Organizational Changes
Sulphur Springs, Texas- 1/19/21. This announcement made on behalf of the Board of Directors-Alliance Bank/Alliance BancShares, Inc. Tom Sellers to assume the role of Chairman of the Board and remain Chief Executive Officer for Alliance Bank/Alliance BancShares, Inc. James Law will assume the role of President of Alliance Bank and remain Chief Financial Officer for Alliance Bank and its holdings.
"Tom Sellers has overseen unprecedented growth and stability over the last 22 years in his role as President/CEO," stated Alec Bridges, outgoing Chairman of the Board-Alliance BancShares, Inc. "His leadership has been instrumental in Alliance Bank's unparalleled dominance in our markets and continues to show exceptional leadership even under the most trying market conditions," continued Bridges. "We expect Tom's new role as Chairman of The Board to be a seamless transition of that continued thoughtful leadership. I can't imagine a more suited person to assume this role, which I have personally held for 22 years." Tom has positioned the bank for continued success with several key people assuming pivotal roles within Alliance Bank. James Law has accepted the everyday role of President for Alliance Bank in addition to his existing role as Chief Financial Officer," stated Bridges.
"James Law is by any measure an outstanding Chief Financial Officer and has through his expertise positioned Alliance Bank for continued tremendous growth and expansion over his 22 years in that role," stated Alec Bridges. "Alliance Bank and it's holdings have enjoyed a very solid financial foundation, in no small part due to James Law's guidance as CFO. We are very excited that he has accepted the additional role as President and expect him to add continued expertise in his new role as President/Chief Financial Officer," continued Bridges.
Roadmap to Goal Setting
A new year can be the perfect time to set new goals.
But maybe you're new to goal setting. Or, maybe you find yourself setting and forgetting goals year after year. (You know the cycle: set a goal, forget about or give up on the goal, set the same goal the next year, and repeat.)
Regardless of where you're at, it may be time to take a fresh look at the goal-setting process.
Step 1: Give it some thought.
Before you set a goal, ask yourself:
Is this goal something I truly want?
Am I willing to invest the time and energy needed to reach this goal?
Have I set this goal before? If so, what went wrong? What would I do differently this time?
It's also important to realize that the more goals you pursue at one time, the less likely you are to reach them. If you aren't willing to put the time or effort needed into a goal, ditch it. It's better to determine the goals that matter most to you right now and focus on those few.
Step 2: Make it S.M.A.R.T.
Once you've zeroed in on what you want, make sure your goal meets the S.M.A.R.T. criteria:
Specific – Make your goal as specific as possible. The more specific you are, the greater your chance of accomplishing the goal.
Measurable – Define how you will measure your progress.
Attainable – Choose a goal that is realistic and manageable. Do you have the skills needed?
Relevant – Make sure the goal is important to you and aligns with your overall values.
Time-based – Give your goal a deadline.
Being specific is the most important part of a S.M.A.R.T. goal. For example, many people set goals to save money, but they don't always decide how often, how much, or set a timeframe. A specific goal for saving money would be, "I will add $1000 to my Alliance Bank savings account by the end of 2021."
Step 3: Write it down.
When you write down your goal, it becomes real. When you put pen to paper, something is triggered internally that says, "I'm serious about this." And did you know that just by taking the time to write it down, you increase your chances of achieving it? So, get serious. Write it down and put it in a place where you'll see it every day!
Step 4: Break it down.
Think about the journey, not just the end destination. Yes, the goal matters. But once it's clearly defined and written down, the most important thing you can do is focus on the habits needed to get you to your goal. Those are the things you'll want to focus on and measure. Take the big goal and work backwards, creating a timeline of when you'll reach certain milestones. This will create a sense of urgency and keep you on track.
Let's go back to the example of saving $1000. My action plan could be to save $20 each week. To make this as easy as possible, and to eliminate the risk of forgetting, I could take it a step further and automate the process. One way to do this would be to split my weekly direct deposit into 2 accounts. I could deposit $20 into my savings account and have the remainder of my paycheck go into my checking account.
Step 5: Make it happen.
If we're not careful, goal setting can give us a false sense of accomplishment. You've defined your goal. You've taken the time to make it S.M.A.R.T. You've written it down. You've even mapped out a plan to accomplish it. But the truth is, none of that matters if you don't get into action. Ask yourself, "What is the very next step I need to take?"
Once you've defined the next step, take it. Do this again and again, and you'll reach your goal in no time!
Which Mortgage Loan Is Right for You?
September 24, 2018
Product Choices
There are several loan products out there, but how do you decide which product is best for your situation? Just because an FHA loan might be best for applicant A, doesn't mean that it's best for applicant B. Each person's financial situation is different. Asking your mortgage loan officer for guidance is a good way to compare loan scenarios to find out which loan product is best for you. Below are some quick facts about loan products that Alliance Bank has to offer:
Secondary Market Loans
Conventional – this has probably been the most popular loan type lately due to the simplicity of the process, turnaround time, competitive interest rates, and closing costs. Features and requirements include a minimum 620 credit score, fixed interest rate for the life of the loan, and as little as 3% down for first-time home buyers; otherwise, it's as little as 5% down. Total debt-to-income ratio requirement is 50% or less.
USDA – this is an excellent product for first-time home buyers that meet the mold. Features and requirements include as little as 0% down, minimum 640 credit score, a minimum of 3 tradelines with a history of 12 months or greater, considered rural property by USDA, USDA income limitations, and is secured by the government. Debt-to-income ratio requirements are 29% or less for the housing expense ratio and 41% or less for the total debt ratio.
VA – available for qualified Veterans. Requirements and benefits are minimum 600 credit score, 0% down, highly competitive interest rates. Benefits may vary per individual veteran.
In House and Land/Lot Loans
Requirements vary per loan purpose, but the primary requirements include credit and payment history that reflect creditworthiness. This product may be for land, unique situations and/or properties, and debt-to-income ratio requirement is 41% or less. Closing costs tend to be less than that of the Secondary Market loans. Some of these loans may be fixed or Adjustable Rate Mortgages (ARM). Though ARM loans may sound negative, it is a route that might be best if your plans are to occupy the property for a short period of time, as most have a fixed rate for a set period of time.
Home equity, home improvement, and refinance mortgage loans are also available. Contact the mortgage department at Alliance Bank for more information at 903-885-2187.
Definitions
Debt to Income Ratio – monthly debts divided by gross monthly income.
Housing Expense Ratio – monthly housing PITI divided by gross monthly income (PITI – principal, interest, taxes and insurance).
Private Mortgage Insurance (PMI) – insurance required when a borrower puts less than 20% down upfront. The purpose is to protect the lender/investor if one defaults on his or her mortgage.
ARMs – Adjustable Rate Mortgages.
Member FDIC. Equal Housing Lender.
First Time Home Buyers
September 21, 2018
Hello, my name is Kristin Thompson, and I'm a Mortgage Loan Officer at Alliance Bank. I've been in mortgage banking for six years now and love every minute of it. Being able to finance homes and make the American dream come to life is a true blessing. My goal is to create a smooth, enjoyable process and, overall, allow my customers to gain a long-term asset for their benefit. NMLS #1678656.
It's no secret that there is a lot of documentation, paperwork, and verifying that comes with getting a mortgage, which can be intimidating at first… so where exactly do you start?
Where to Start
Credit and verifiable funds are an essential part of the approval process. Being a good steward of your liabilities by making on-time payments on your debts, having overall minimal debt, and saving money is ideally the primary keys to opening the door to loan approval. Lenders are required to prove that with your credit history and employment history, you are able to pay back the loan you're seeking approval for.
Prior to filling out a mortgage loan application, educate yourself on loan products. There are multiple loan products available. For example, a USDA loan might work better for your financial situation rather than a Conventional or FHA loan. Research what each loan product requires for down payment, closing costs, and the benefits for you as a borrower. If you're unsure, the mortgage department can definitely assist you.
Also, investigate interest rates. Keeping yourself in the know with what the market is doing and how interest rates are effected will help you succeed in the home buying process.
Lastly, study closing costs. Closing costs are fees required to close the loan transaction. Some lenders may charge an origination fee while others may charge a processing fee or both. Alliance Bank charges an underwriting fee for 1-to-4 family real estate transactions. All other fees are required third party fees, such as the appraisal fee and title policy fee. Knowing what to expect and what lenders charge is to your benefit in order to get the best overall deal.
Prequalification
One smart thing to do before you start shopping for houses is to get prequalified. Seeking prequalification will let you know how much you can afford. To get prequalified, you will need to complete a mortgage loan application. Once the application is received by a loan officer and credit is conditionally approved, you will receive a conditional prequalification letter for your house hunting. This letter validates the offer you may make on a house. I do suggest finding a realtor, as they are very helpful during this time!*
The Process
Once you find the perfect house, your offer is accepted by the seller, and a sales contract is executed, the process of lending begins. The entire process typically takes about 30 days before closing is permitted, which is where you'll sign the final documents, sealing your promise to pay the lender and securing yourself as owner of the property.
The process includes verifications of income and funds for down payment, as well as your ability to repay the loan. Your lender will also order items required for the loan, such as the appraisal, which is a written estimate of the market value of real or personal property prepared by a qualified appraiser. Title insurance is also required in order to guarantee title to the property. Once all items required from third parties are completed, the underwriting department reviews the file to ensure accuracy and compliance. Lastly, closing will be permitted. At closing, you'll receive the keys to your home and officially title yourself as a homeowner!
Final Thoughts
In conclusion, first time homeownership is an exciting time in life because you've more than likely completed the biggest purchase you'll ever make, which comes with great responsibility and even greater reward. Many memories that you'll cherish for a lifetime will be made with your closest family and friends; homeownership is just the start of your journey.
Are you ready to become a homeowner?
*Alliance Bank is not affiliated with any realtor or real estate company. Member FDIC. Equal Housing Lender.
Definitions
Liabilities – a thing for which someone is responsible, especially a debt or financial obligation.
Loan Products – created by a lender and offered to borrowers. It has a specific set of features and costs, which must be disclosed to consumers before they can be bound by its terms.
Interest Rates – the proportion of a loan that is charged as interest to the borrower, typically expressed as an annual percentage of the loan outstanding.
Closing Costs – all the costs associated with selling something, usually property, such as taxes, seller's fees, or registration fees.
Appraisal – an expert estimate of the value of something.
Title Policy – anything that provides a ground or basis for a claim.
Prequalified – qualify in advance to take part in something.
Closing – when the title to the property is conveyed (transferred) to the buyer.
The Market and Interest Rates
September 20, 2018
If you are shopping for a home or considering a loan to update your property, you might consider what the market is doing. Mortgage interest rates are based on the 10-Year US Treasury Index. Studying such matters may seem like a foreign language at first, but you don't have to understand the index in and out, forwards and backwards, to understand what is happening. The higher the index, the higher interest rate and vice versa.
Also, be aware of what is going on in the world. War, tariffs, new Presidents, employment/unemployment, and trade agreements influence the market and economy we live in.
All in all, people buy and sell property because of life choices, not market choices. However, it's wise to stay educated to know what to expect.
Member FDIC. Equal Housing Lender.
The 5 W's of Remote Deposit Capture
September 20, 2018
Who?
Any merchant with a business checking account at Alliance Bank who meets the basic requirements has the potential to use this service. The basic requirements include a secure internet connection, Windows PC with a USB port and power outlet available. Any additional equipment needed may be purchased through Alliance Bank. For a complete list of charges, contact us today.*
What?
Remote Deposit Capture is a convenient way to deposit checks. This service allows the business user to scan received checks and transmit the scanned images to the bank for posting and clearing without ever leaving the convenience of the office. There are different types of scanners provided by Alliance Bank to assist with the needs of your business type.*
When?
The setup usually takes about 1-2 weeks to set up in our system and install at your place of business. An Alliance Bank representative will notify you when the scanner is ready for install and training.
Where?
You may inquire about remote deposit at any of our locations. The scanner itself can be set up on any Windows computer in your office that meets the basic requirements. The remote deposit software will be installed on your Windows PC through our online remote deposit portal.
Why?
The benefits of Remote Deposit are substantial. This service allows Alliance Bank customers to make deposits without leaving their office or business. Trips to the bank are reduced or eliminated, and you have a 7:00pm deposit cutoff, which could improve efficiency and profitability. Daily reporting, check images and instant deposit notification are available when needed. Alliance Bank also has a department dedicated to remote deposit! You can call directly at any time to answer your troubleshooting or deposit questions.
Remote Deposit – Saving You Time and Money
It's literally money in the bank without ever leaving your office!
Learn More
*Please contact April Ashmore at Alliance Bank for pricing and more information.
April Ashmore
903-439-6725
[email protected]
5 Tips for Businesses Searching for Merchant Services
May 9, 2018

At Alliance Bank we speak with customers on a regular basis about credit card processing options and what is best for their business. Below are a few tips and things to keep and mind when shopping for a credit card processor.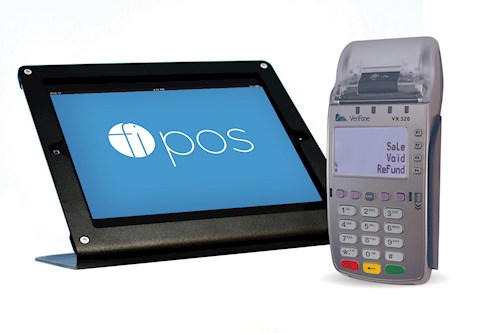 1. Evaluate Your Options
With credit card processing comes lots of options. There are many different products for processing to meet the needs of different business types. At Alliance Bank we partner with Fitech Payments located in Ft. Worth, TX. We communicate with them daily and request options and rates that will be best for our customers. Below are the different solutions we currently offer:
Mobile
Countertop
Ecommerce
Virtual Terminal
POS
Other services we offer include
Gift card program
Seasonal processing
Rental program
Firstview Reports
Next Day Funding at no additional cost
2. Understand Your Fees
There are many processors that are in the business of scamming. They are looking to hook you into a contract with great rates and then slowly start adding more and more fees, and you end up with a termination fee and contract you didn't know you had. Make sure you fully understand the charges you will have and the terms of the agreement. Alliance Bank offers merchant services with no contract and no termination! That is something most companies do not offer. Do your research on the processor to make sure they are a trustworthy company. Signing up for credit card processing through a community bank such as Alliance Bank is a great option because the research on the company has already been done and your trusted banker can help you with the process.
3. Customer Support
This one is so important! Make sure you choose a company that provides great customer service. If you are in the middle of a sale and your machine stops working, a customer will not want to wait for you to be on hold with a call center in hopes they can answer your question. We have a department at Alliance Bank that you can contact directly at any time. We will help you every step of the way including from the beginning application process, setting up your terminal and providing continual support with any of your processing questions. If you are having trouble with a connection or have transaction questions, we have the ability to come out to your business or walk you through the issue over the phone right when you need us. We are here to help you!
4. Look for Security
Look for a company that offers the latest technology, PCI (Payment Card Industry) compliance and data breach protection to ensure the protection of your customer's information. We offer the latest industry leading security solutions and products to help protect from potential threats. Our new Security Pro solution provides data breach protection covering costs in the instance of a data breach. In addition, our standard security solutions include Terminal encryption, tokenization, and EMV (Europay, MasterCard and Visa) to help safeguard your business.

5. Accessible Reporting
Make sure you choose a company that offers statements and reports that include a breakdown on the fees you are being charged and the transactions that were processed to ensure you are not getting overcharged. Fitech Payments offers versatile reporting features and easy navigation for merchants. Want a detailed account of all your activity? It's at your fingertips, down to each individual transaction with advanced encryption to keep sensitive data safe and provide peace of mind.
Learn More
If you would like more information please contact Pablo Guzman at Alliance Bank at 903-439-6706 or email him at [email protected].
Tom Sellers Elected Chairman of IBAT Services Inc.
AUSTIN, TX— The Independent Bankers Association of Texas (IBAT) is proud to announce that Tom Sellers, president and chief executive officer of Alliance Bank in Sulphur Springs, now serves as chairman-elect of the IBAT board for 2020–21. He officially accepted this position during the association's 46th annual convention held via a virtual format in October 2020. As a part of this role, Sellers will also serve as chairman of the IBAT Services board of directors effective December 2020.
With a banking career that spans 42 years, Sellers has served Sulphur Springs and the surrounding community at Alliance Bank for 32 years. He has been in his current role leading the bank for 16 years.
Prior to his time at Alliance Bank, he was a county supervisor at the Farmers Home Administration and vice president/senior leading officer at the Federal Land Bank at Tyler. Sellers has given to the community banking industry for years, serving as chairman of the IBAT Education Foundation, as well as being a member of the IBAT board and executive committee. He is also on the federal delegate board for the Independent Community Bankers of America.
He is extremely active in his community, currently serving as president of the Sulphur Springs Economic Development Corporation, a board member for CHRISTUS Hopkins Health Alliance and lay leader for First United Methodist Church. Previously, he was president of the Sulphur Springs ISD board of trustees, Texas Tech Alumni Association national board, Rotary Club of Sulphur Springs and the NETSEO Trails Council for the Boy Scouts of America.
Sellers received a Bachelor of Science degree in agricultural education from Texas Tech University and is a graduate of the Southwestern Graduate School of Banking at Southern Methodist University. Married to wife Pam, they have two grown children and two grandchildren. In his personal time, he enjoys being with his grandchildren and watching Texas Tech University sports.
Incorporated in 1984, IBAT Services is a subsidiary of IBAT formed to market the association's endorsements. As delegated by the IBAT board, IBAT Services identifies and reviews products, services and providers that assist member banks in maintaining their competitive position in the marketplace. In his role as IBAT Services board chairman, Sellers will lead this process, which will help prepare him for his role as IBAT board chairman in 2021-22.
Austin-based IBAT represents more than 2,000 independent banks and branches in 700 Texas communities. Additional information about the new board of directors can be found at www.ibat.org.
{endAccordion}